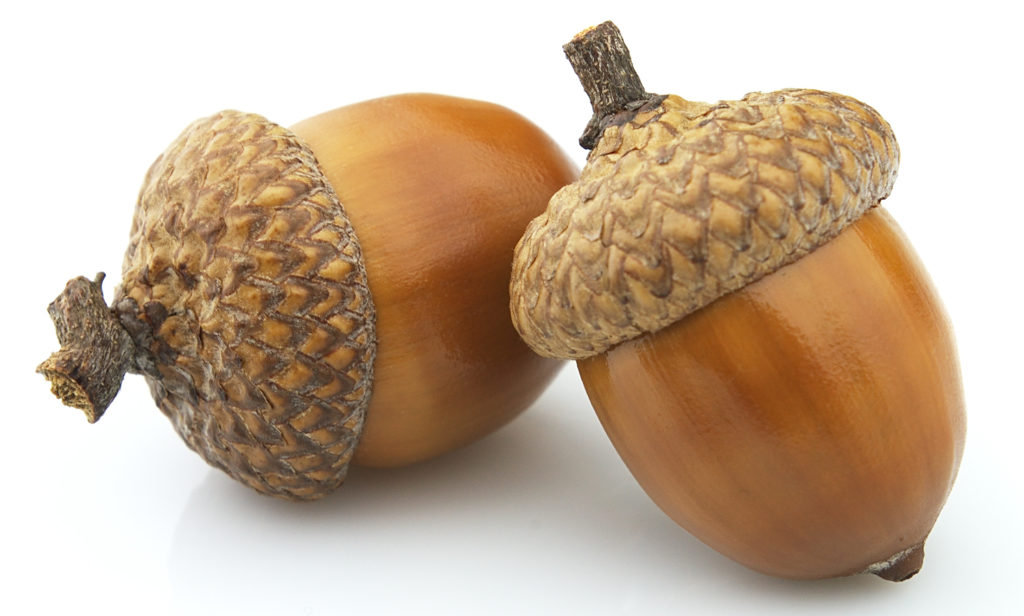 Recently I went for a walk in the woods and noticed the abundance of nuts on the ground as they crunched under my feet. A great food supply for woodland animals such as deer, birds and squirrels.
Beatrice Potter wrote a children's book about "Squirrel Nutkin". I thought of him as an acorn landed on my head. Had the cheeky rodent dropped his nut from the oak tree or was it just the wind?
There are two species of squirrel in the UK; red squirrels and grey squirrels. Red squirrels are the native species and have lived in the UK for around 10,000 years. The introduction of grey squirrels from North America in the 1800s has caused a rapid decline in the number of the smaller squirrels. Conservation projects have been set up to protect the 'red' e.g. on the Isle of Wight.
Autumn is a time for collecting horse chestnuts – children and adults alike. As a child we played "conkers" in the school playground. Armed with our chestnut on a string we challenged our comrades to a duel. All kinds of tricks were used to ensure that our nut would be the champion. "All's fair in love and war!"
Unfortunately, due to health and safety issues this game has been banned in some English schools. In fact, kids are no longer encouraged to climb trees because it is considered to be too dangerous!