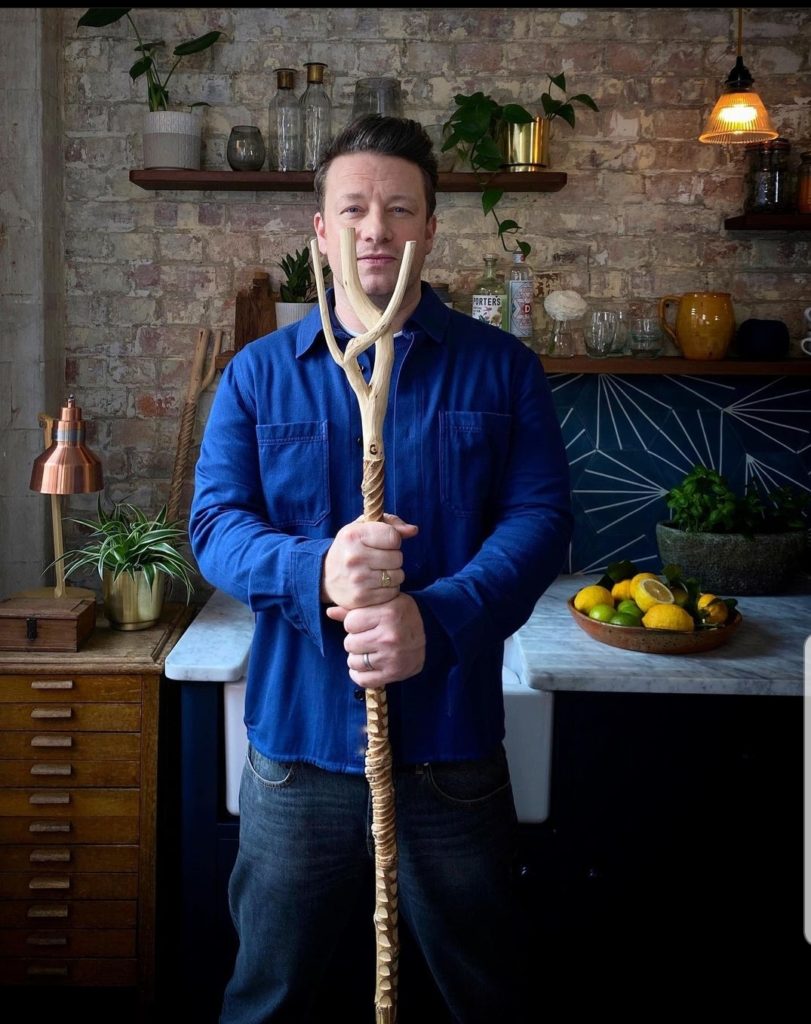 Jamie Oliver has been an inspiration for my son and I for many years. Recently Jamie challenged his Instagram followers to make him laugh in these difficult Corona days.
This was the photo he posted of himself holding a hand-carved walking mushroom picking stick. How good would it be to have a mushroom picker's stick signed by Jamie and Gennaro Contaldo?
Is it Ollie the Grey from Lord of the Rings?
I couldn't resist! Time to get the creative juices flowing. The pose reminded me of Gandalf from The Lord of the Rings, hence the name Ollie the Grey.
We adapted the words of a well-known tongue-twister about a "Pheasant Plucker" (be careful how you say it!) and we came up with this little ditty.
It's Jamie and this is what he sings: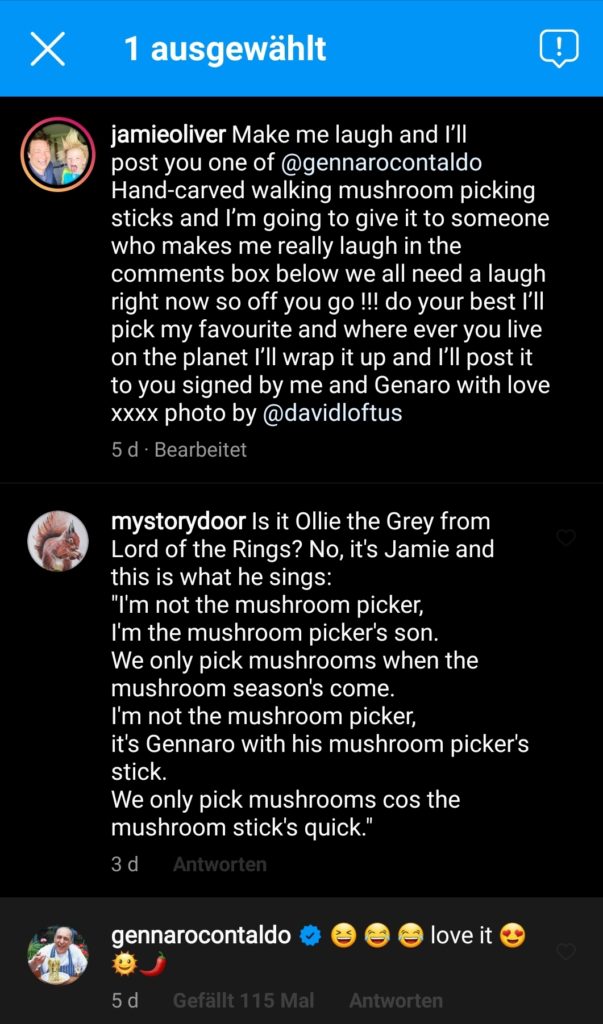 I don't for a moment think that we'll win a Mushroom Picker's Stick but we had fun coming up with our rhyme.
Check out Jamie's Instagram for other posts to cheer you up.