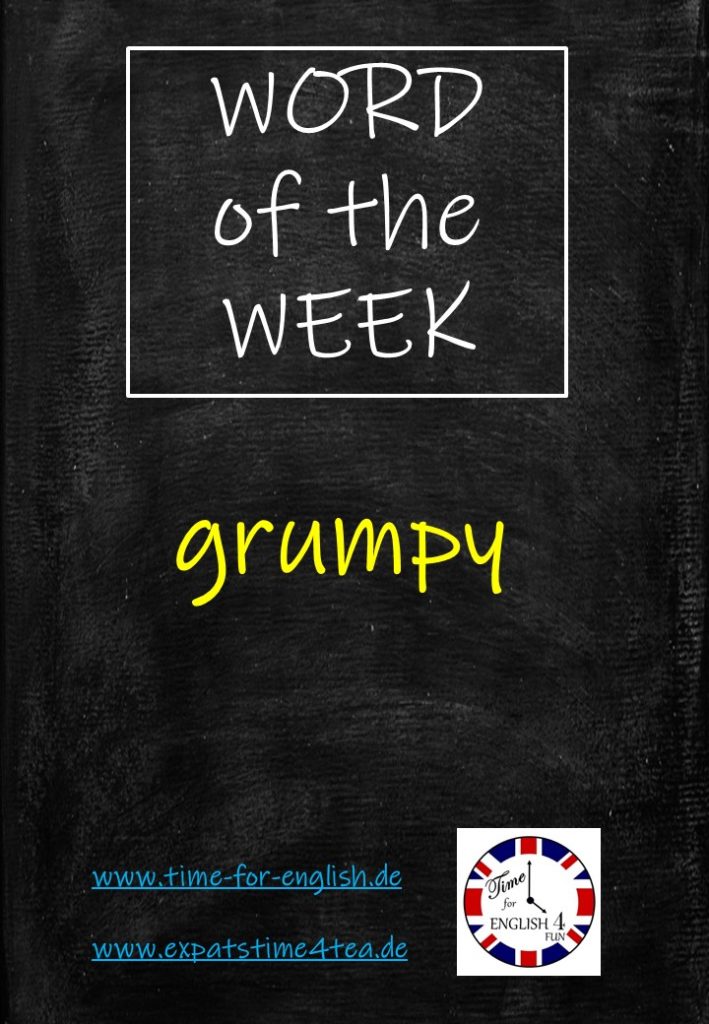 grumpy
/ˈɡrʌmpi/ : mürrisch
bad-tempered
crabby
irritable
It's advent time and you can hear Christmas music everywhere. The traditional Christmas carol (Wiehnachtslied) "Deck the Halls" is all about preparing for Christmas or yuletide guests:

Deck the hall with boughs of holly,
Fa, la, la, la, la, la, la, la, la!
'Tis the season to be jolly,
Fa, la, la, la, la, la, la, la, la!


Thomas Oliphant.
Grumpy Old Man
"Tis the season to be jolly" means that it is the time of the year to celebrate. Sometimes I wonder! When I am out and about I see so many "grumpy" people. It reminds me of the Charles Dicken's tale of Ebenezer Scrooge who despised Christmas. After being visited by the Christmas spirits, the grumpy old miser transformed into a kind old man.
Grumpy Cat
I'm sure you've heard of the famous "grumpy cat" – a real hit on social media. She was a cat with a grumpy appearance who everyone adored. Unfortunately she passed away in May this year.
The 7 Dwarfs
The other grumpy with whom we can all relate is the one from the Disney film "Snow White and the Seven Dwarfs". Oh what a sweety!
I am sure we all have days when we feel like him.