I haven't written for a while but my energy level is up again after a wonderful visit to my home city of York.
We left Düsseldorf with its breezy -5 degrees and arrived, after a short flight in a small propeller driven "Flybe" plane, at Leeds/Bradford airport to +12 degrees. Why did we pack all our winter woollies?
We got a taxi for £60 to York which took about 40 minutes. There are cheaper ways of getting about but we decided to do this because it was less hassle and for our 2 day visit we didn't need a hire car.
The Grange Hotel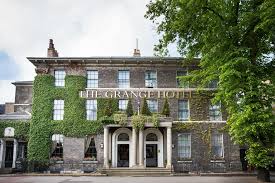 All this delicious food and wine (English white wine included) was a celebration of something very special: sitting around the table felt rather like being a member of an audience at an outstanding performance. Tommy your food and ethos are to be admired.
Through "Secret Escapes", which describes itself as an exclusive members only travel club, we booked an elegant double room in The Grange Hotel for a very reasonable price. If you are curious take a look at their website: www.grangehotel.co.uk. I love the perhaps over-used expression "boutique style hotel", but in this case it is an appropriate classification for this Grade II listed building (built in 1830) in the affluent part of York called 'Bootham'.
Full English
Many Germans believe that English people eat a "Full English Breakfast" every day. I can assure you this is not true! For me and my family this is something special, reserved for holidays. We certainly enjoyed our breakfast (porridge included) in the cellar (the brasserie) of the hotel; compliments to the friendly waiters and waitresses.
Ancient City
Saturday morning we sauntered (bummeln) through the ancient narrow streets of York. It is full of history. We popped into 2 antique shops, the best one being the "Antiques Centre", centrally located in Stonegate. We were looking for a 'fob watch' (Taschenuhr) but unfortunately they were too expensive.
York City FC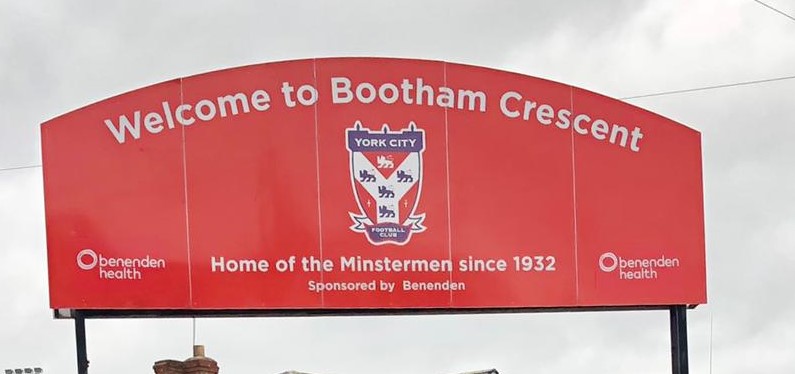 I couldn't go to York without a visit to Bootham Crescent, the home ground of York City Football Club. I am not a true supporter (I know others who are!) but have been to occasional games in this small cosy (gemütlich) stadium. With its capacity of just over 8000 (on this day attendance was 2669) you certainly feel part of the game and are exposed to some colourful language in a strong Yorkshire accent: a real education for non-Tykes (non Yorkshiremen)! Unfortunately the game ended in a defeat for York.
Roots Restaurant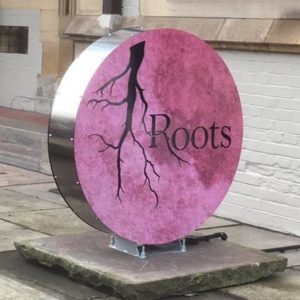 The highlight of our stay in York. "Roots" restaurant is a must if you are ever in the city. It is the second of 2 restaurants run by the Banks family. Tommy Banks is a Michelin star chef whose food philosophy is based on eating food off the land and eating homegrown or local ingredients.
Instead of the traditional four…I think there are three main seasons when it comes to growing your own: the Hunger Gap, Time of Abundance and the Preserving Season

Tommy Banks, from his cookbook 'Roots' (2018)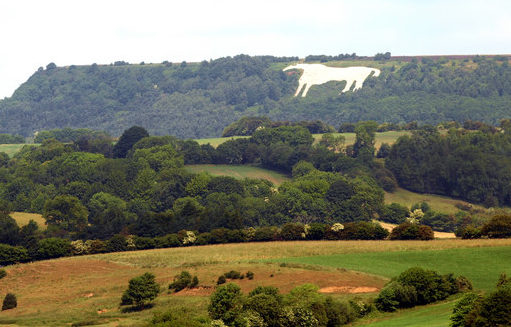 Since our visit to York in January, I have read Tommy Banks' book "Roots" and although I probably won't be trying many of recipes, I found it an interesting read; especially as I know the area where he farms (Olstead), having often climbed the steep hill of Sutton Bank to see the White Horse near Kilburn, North Yorkshire.
As we sat in the restaurant with its tasteful decor, we were guided by a very knowledgeable waiter through a "Feast Menu" aptly named "The Hunger Gap". We had a "selection of sharing plates"- in total 11 different dishes. This sounds like over-indulgence but in fact the tapas-size portions meant we made it to dessert! I cannot say what the "pick of the bunch" was, but I can certainly recommend the following: –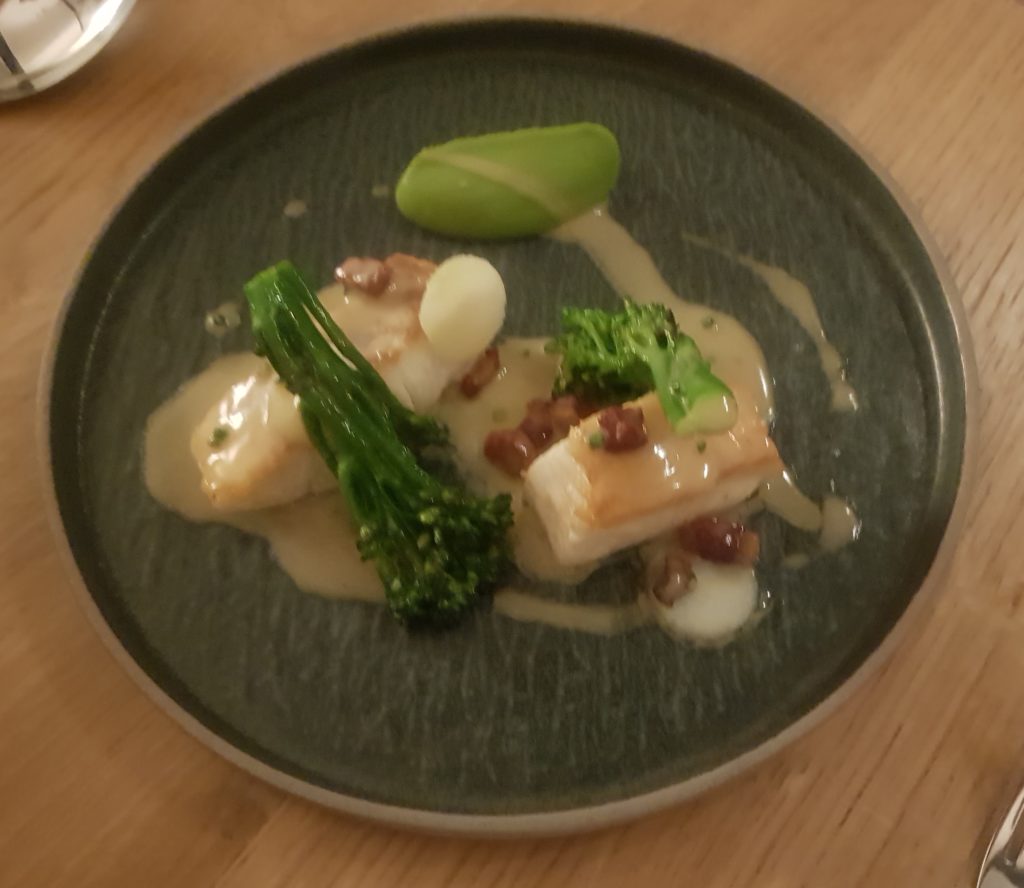 My husband's choice would be 'Glazed Savoy Cabbage, Wild Garlic (Bärlauch), Elderflower (Holunderblüten)' and 'Roots' signature dish 'Crapaudine Beetroot (Rote Beete) cooked slowly in Beef Fat'.
The pièce de résistance for me was the Woodruff (Waldmeister) Toast, Rhubarb and Honey. Woodruff is a highly scented wild herb which grows in woodlands and typifies Tommy's use of foraged ingredients.